The Power of Portion Control: Finding Balance for a Healthy Lifestyle.
Maintaining a healthy lifestyle is a goal that many of us aspire to achieve. We hit the gym regularly, try various diets, and embrace new wellness trends, all in an effort to stay fit and feel our best. However, one aspect that often gets overlooked is portion control. In this article, we will explore the importance of portion control and how it can be a game-changer in achieving your health and wellness objectives.
Understanding Portion Control:
It refers to the practice of eating the right amount of food at each meal, ensuring that you neither overeat nor under eat. It involves being mindful of the quantity of food on your plate and avoiding the common pitfalls of overindulging in large portions, which can lead to weight gain and health issues.
Why Portion Control Matters:
One of the primary benefits of portion control is its impact on weight management. By consuming appropriate portion sizes, you can better control your calorie intake and prevent excessive weight gain. Even if you are consuming healthy foods, consuming them in large quantities can still lead to weight-related problems.
Overeating can place unnecessary strain on your digestive system, leading to discomfort, bloating, and indigestion. By eating smaller, balanced portions, you give your digestive system ample time to process the food properly, promoting better digestion.
The size of your meals can also influence your energy levels throughout the day. Overeating can make you feel sluggish and tired, while eating smaller portions can help maintain steady energy levels, keeping you alert and focused.
It encourages a balanced intake of nutrients. Rather than focusing on eliminating certain foods, moderation allows you to enjoy a wide variety of foods while still staying on track with your health goals.
Tips for Practicing Portion Control:
Be attuned to your body's signals of hunger and satiety. Consume your meals when genuine hunger arises, and cease eating once you feel contentedly satisfied. Avoid eating out of boredom or emotions.
Trick your brain by using smaller plates, bowls, and utensils. This can make your portions appear more substantial, reducing the chances of overeating.
By planning and prepping your meals and snacks ahead of time, you can take charge of portion sizes and steer clear of impromptu overindulgence.
4. Opt for Nutrient-Dense Foods: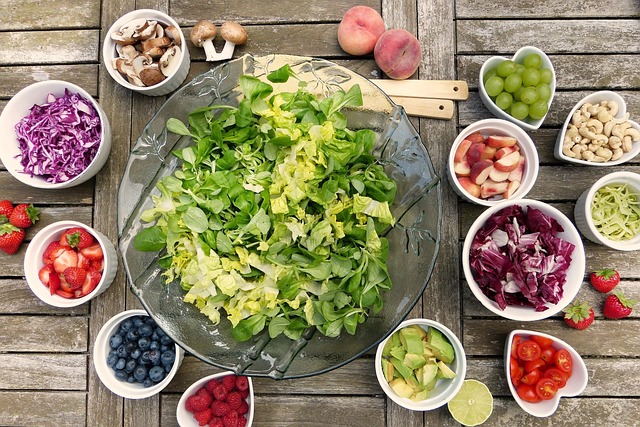 Focus on nutrient-dense foods such as fruits, vegetables, whole grains, lean proteins, and healthy fats. These will keep you satisfied and nourished without excess calories.
Eat slowly and savor each bite. This allows your body to register when it's full, preventing you from overeating.
*Stay tuned for the next part of the article, where we'll dive deeper into more tips and strategies for effective taking control and explore its impact on overall health and well-being.